NEW DATES ADDED FOR DENIS'S TOUR TV REALITY SHOW GETS GO AHEAD
THIS IS A NIGHT NOT TO BE MISSED!
Denise will be launching her 2020 tour at London's Royal Vauxhall Tavern on Novermber 22nd. This iconic gay club has hosted some of the biggest names in show business. Denise is thrilled that she can bring the Music Of Judy Garland to fans old and new. The club are offering discounted ticket prices and limited raised seating. The seating area is a slightly higher price with meet and greet included. You will be able to meet Denise and have pictures taken with her. Iconic is a word that is often thrown about but in this case there will be three in one night - The Vauxhall - Denise and Judy. We hope to see you there!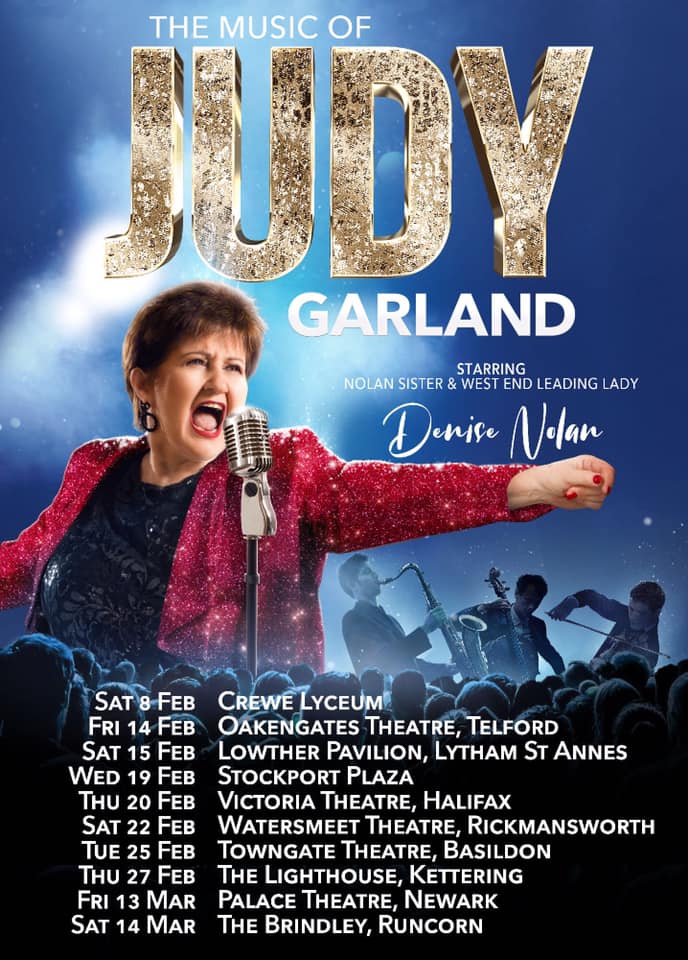 TOP STORY
BREAKING NEWS
DENISE IS TO LAUNCH HER 2020 TOUR AT THE LEGENDARY ROYAL VAUXHALL TAVERN IN NOVEMBER THIS YEAR.
THIS ONE OFF CONCERT WILL PREMIER THE SHOW. TICKETS ARE LIMITED. WITH SEATED AREA TICKETS INCLUDING MEET & GREET. WE HOPE YOU CAN MAKE IT TO THIS SPECIAL EVENT.