1st November 2020
NEW TV SHOW TO AIR DECEMBER 2nd 2020
The four part series features Denise and will air on Quest Red
5th November 2020
Fantastic news from the Nolans!
The album also reached number one in the AMAZON chart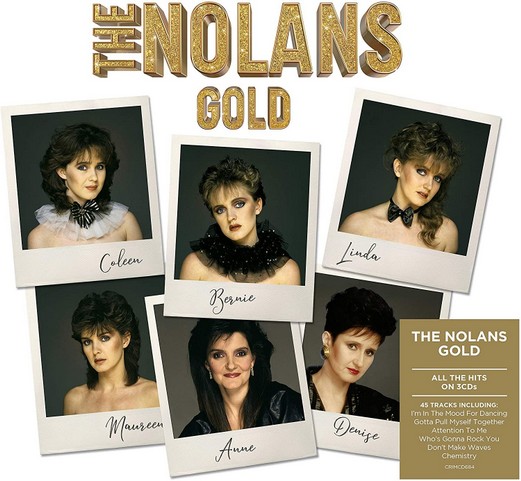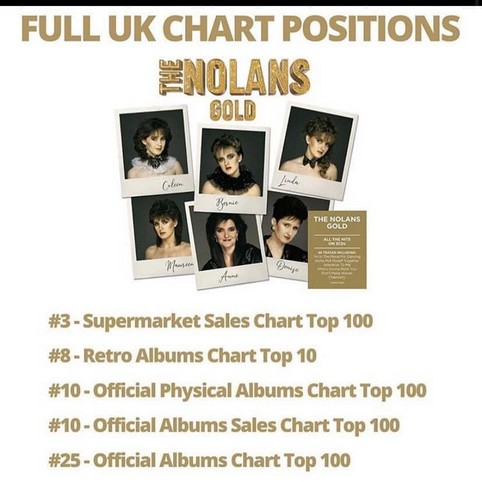 6th October 2020
The Nolans (Including Denise) will have a new compilation released in October - The 23rd to be precise. You can pre order now from Amazon at the ridiculously low price of £5:99. The album is a three disc retrospective of the girls' recording career with Target and Epic - The first time that these tracks have all appeared on an album. The CDs are beautifully packaged. We recommend the CDs as they are so attractive. Although all the tracks are available as a download album.
6th October 2020
There are two TV projects coming up - both with scheduled transmissions for 2020. As soon as we can share the information we will.
28th February 2020
Details of the show are on the poster. Denise has agreed to take part in the show - We are not sure if any of the other girls are going to appear or not. Linda is away touring as is Coleen I believe. As soon as I get to know more I bring you the details.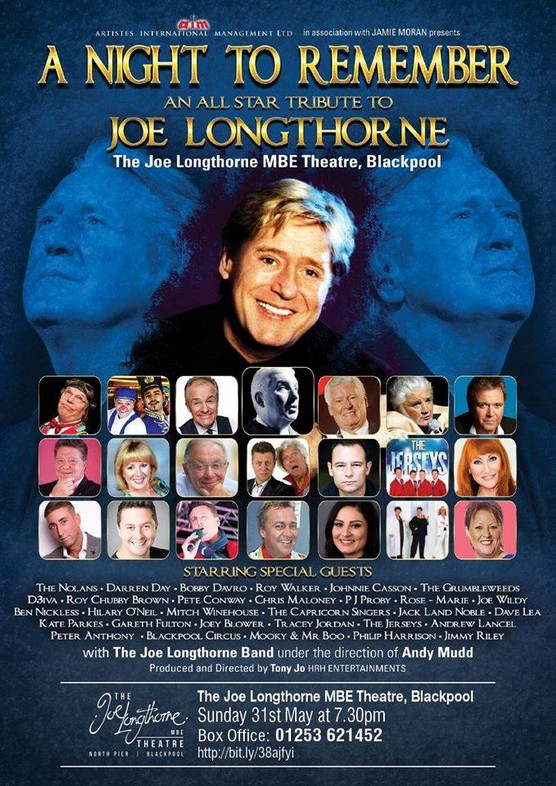 17th February 2020
The tour is heading to Stockport tomorrow for its next show. Denise had a fantastic response to the shows at Crewe and Lytham. On both occasions she received a standing ovation. Reviews have been positive and Denise is enjoying the experience.
16th February 2020
Denise was mentioned on the BBC News channel today, discussing her recent interview with the Daily Express. The story can be viewed by clicking
here
20th January 2020
Denise had great fun last week with her trip to London to take part in a series of radio interviews. She spoke to local BBC stations from Wogan House, the new name for Broaddcasting House. She then went to ITV Studios where she was the guest on the top rated show,
Loose Women.
Denise was given the opportunity to chat about her upcoming tour and also about her stage fright - you can catch the interview on our site by clicking here
16th January 2020
Denise will be appearing on Loose Women (ITV 1 1230pm Tuesday 21t January) She will be talking about her upcoming tour and all things Nolan! We hope you have bought your tickets for a show near you. Denise is looking forward to entertaining you and getting to meet some of you after the shows. Preperations are well under way with the tour as we write. Denise has been choosing outfits and getting the band together. It is going to be a great show. You might have noticed that all the official Nolans Websites have closed. With the exception of Denise and Anne's. The person who rand their sites and did such a sterling job for many years has decided he wanted to take things a little easier. As far as we know, Maureen has found someone to take on the mantle for her site and she should be up and running soon. In the meantime, as always, any news for all the Sisters will appear on this site - So there's no need to be starved of Nolan news!
Did you go to see the Panto's? We did and had a great time. Denise managed to see Anne, Maureeen and Linda in all their seasonal productions. As the tour approaches we cannot emphasise enough that you need to get your tickets. So many musicians and artists keep saying that live entertainment is being killed off with people not supporting it. The team on this tour have worked so hard to bring yo a magical evening of entertainment. The saying goes that if you don't use it you lose it, and nothing could be truer. Theatre is competing with Netflix and all the other giants, yet shows are not having the easiest time. Support your local theatre and support your favourite singers - wheover they are - Mainly our Denise of course!
It's no good coming to see us afterwards and saaying "Oh I forgot to get my tickets!" Use our
dedicated page
to book online! You won't regret it
26th October 2019
Preparations are well under way for the upcoming Music Of Judy Garland tour. The band have been selected and the incredile Dave Bintley will once again be the musical director. Costumes have been sorted and the touor promoters are working hard to ensure that there will be plenty of promotional work undertaken. In the meantime Lee Waddingham of Red Entertainment has secured the legendary Vauxhall Tavern in London to be the launch venue of the show. This iconic gay bar has hosted some of the biggest names in the business. The venue is open to all, regardless of their sexual orientation. The Tavern is large by club standards but small enough to provide the intimacy Denise loves to create with her performances. Judy was and remains an icon amongst the gay community so it is perhaps especially fitting that the tour be launched there. The venue is offereing discounted standing room tickets and the full priced seating area includes a meet and greet with Denise herself whre you can have photographs with the leadiing lady and have items signed. This night is a night that really shouldn't be missed.
1st October 2019
RedEntertainment who are promoting Denise's tour next year have started a Facebook group for the tour where I am sure you will see lots of updates - visit it
here
and hit the like button!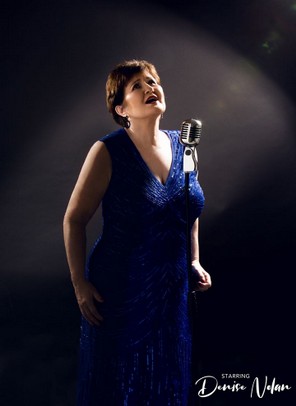 We are thrilled to announce that Denise Nolan will be touring the UK with a new production - The Music Of Judy Garland Details are released today with dates to follow. Keep checking back to this site and make sure you subscribe to our newsletter.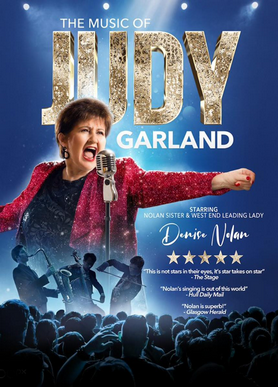 17th DECEMBER 2018
It's not an April's Fool Joke!
Denise has released her album "With Live Orchestra" - The album was originally released a few years ago, but now it is back having been remastered. the labum also has new artwork and sleeve notes. To obtain a copy - visit the shop
Blackpool's Viva Cabaret Venue hosted Linda Nolan's 60th Birthday party on February 23rd. Denise took to the stage and gave a storming rendition of "This Is My Life" The song earned her a well deserved stadning ovation. So thrilled were we all with the number that we decided to add it to this site and to the social media platform - You Tube.
Click here to watch on this website
The Nolans, including Denise also sang that night. All five Sisters and both Brothers sang "The Way We Were" in a specially composed version of the song to pay tribute to sadly missed Bernie who dies in 2015. The song was met with thunderous applause and a standing ovation.