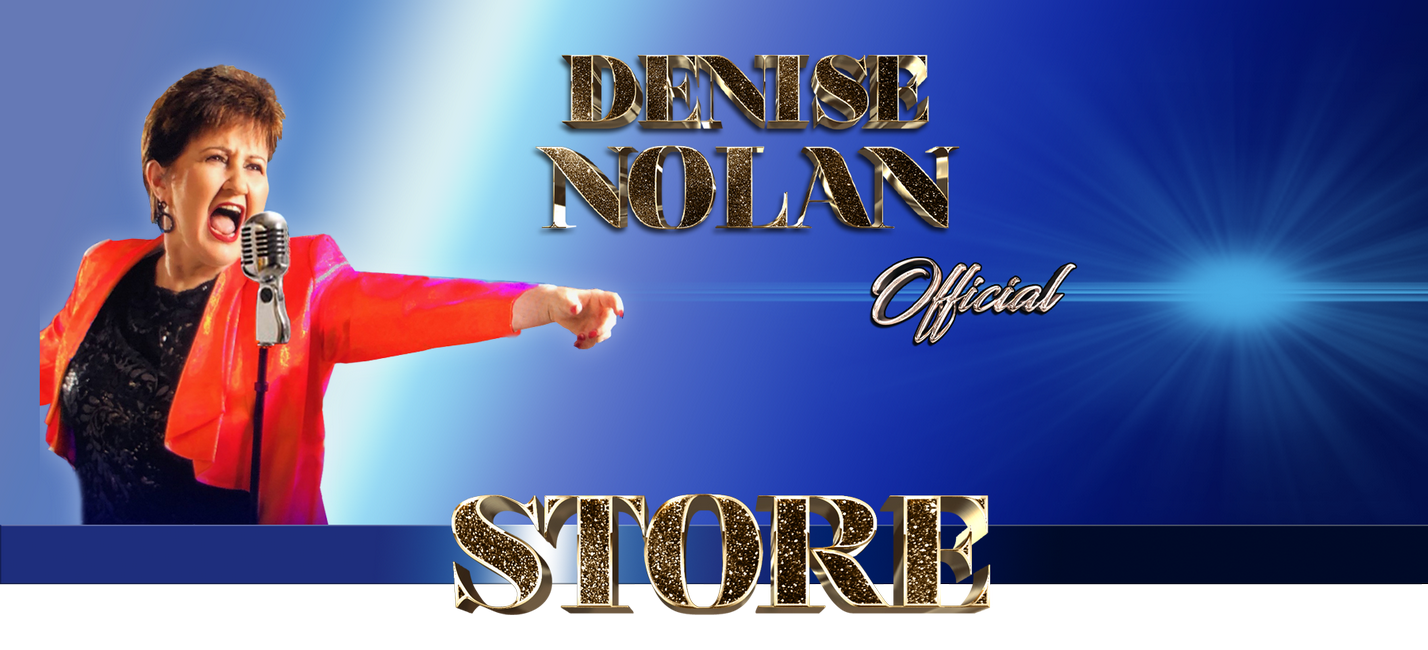 WITH LIVE ORCHESTRA - LIMITED EDITION
The album released in April 2019 is available as a limited edition CD or digital download. It is priced at £12. Payment by bank transfer or paypal. Digital mp3 tracks are priced at 79p per track.
We have sold out of the Singles album! there is very limited availablility of Denise's With Live Orchestra Album. The three most recent Albums - I Love Sing Volume One, Two and Three are now also sold out. With Live Orchestra is priced at £12 including Postage and Packing. Please allow up to 28 days for delivery. All of the songs are available as a digital download. Each song which we can e-mail to you at a cost of 89p per track. All prices are aquoted in GBP Sterling. Cheques and postal orders payable to Denise Nolan. Paypal is available for use with credit card paments. The FABULOUS Denise Nolan brochure is a must for alll Nolans fans. Packed with unseen pictures and comes signed with a personal dedication of your choice.
We can accept paypal - email us for detail
s
webmaster@denisenolan.co.uk
NEW ALBUM IN THE MAKING!!
Late last year at one of Denise's live
Magic Of Judy Garland
shows, the sound team and Denise's management recorded her performance. The audience were particularly enthusiastic that evening. When the playback was listened to is was decided that the performance was exceptional. Producers worked on the album. The live album has now been remastered and artwork completed. We are in talks with a company to distribute the album and there is a chance that it will be released in digistal form on retail platforms. We have to see what the interest in the product is. Let us know what you think, by contacting u
s here.
With Live Orchestra - LIMITED AVAILABILITY