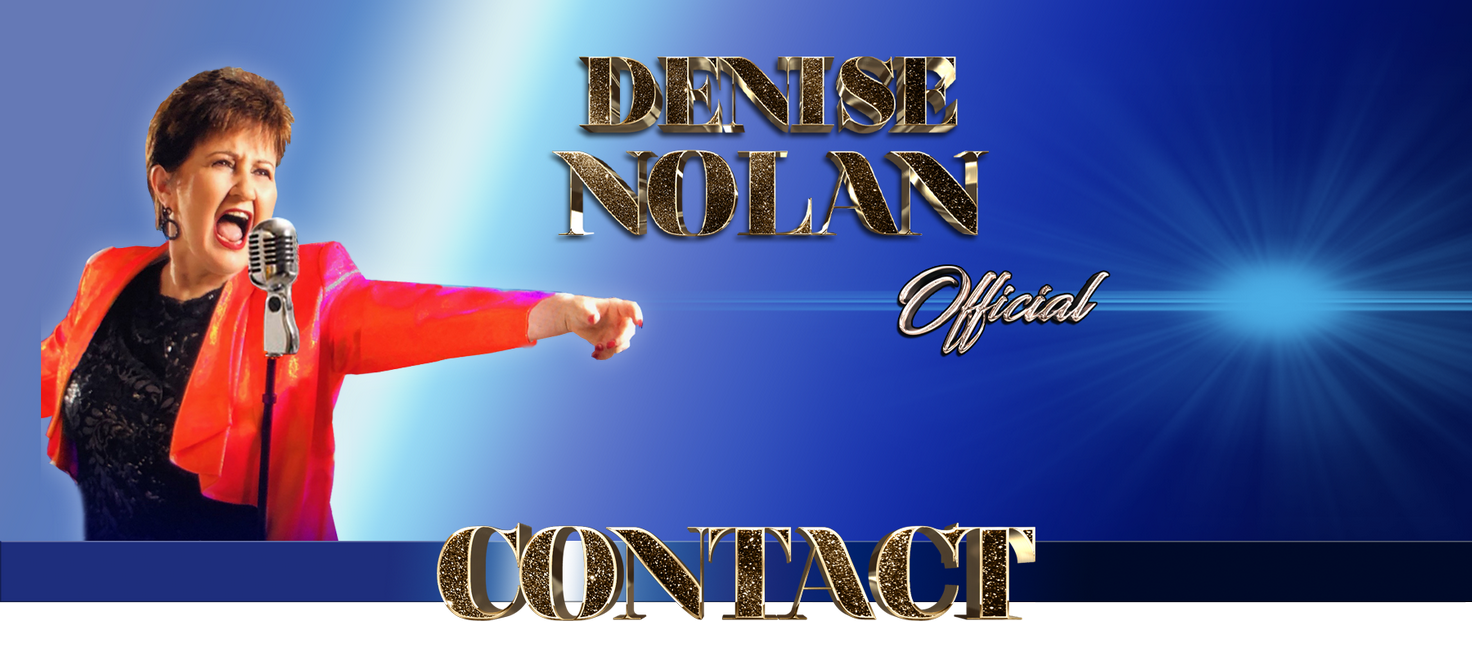 MESSAGING DENISE NOLAN & AUTOGRAPH REQUESTS
Denise Nolan is happy to send you a dedicated autograph. In view of the high demand for such requests she is only able to send you a picture if you send a Stamped Self Addressed Envelope. Or UK currency to cover the cost of postage. The UK post office no longer provides international reply coupons. There can be no exceptions to this rule. If you wish to send Denise an email please use the button below. Messages are forwarded to Denise and she usually responds personally, but this is not a guarantee. We are aware that this is the internet and that there are some keyboard warriors who write vile things to people in the public eye. We will always report any such messages to the police. It is a crime to send hate email - Thankfully we have only had to do this on two occasions!
DENISE
You can e-mail Denise - There is no guarantee of a reply, although Denise does try to respond to all messages personally. Offensive comments or threats are automatically detected by our system and will not reach Denise.
The webmaster can be contacted for any website technical questions or comments. If you have any general questions about Denise Nolan or the Nolans career then he will be happy to assist you.
We have tried to make this website as informative as possible. We know that new Nolans fans are keen to have as much information as they can get! There are lots of websites that pay tribute to the Nolan Sisters. Particularly on Facebook and Twitter. These sites are not official and not endorsed by the Nolans themselves. All of the Sisters have a web presence and they are shown on the links page. We advise caution when visiting sites. Often the information is incorrect. There have been instances of online bullying from young people. We have also been alerted to people pretending to be several of the Nolan Sisters. These too are fake. These people are committing an offence. It is identity theft and the police are aware of the problem. On one occasion in my own house - Anne was seen to be having a conversation with Coleen. Anne watched in horror as the imposters chatted with each other. On calling Coleen on the phone she too was able to see the conversation! If you are sent a friend request from one of the Nolans (It has happened) The chances are, the person requesting your friendship is not who they are claiming to be. Some of the Sisters are on social media. They, like anyone else have a right to choose who they wish to have as a friend. Please don't be offended if your request is not accepted. Please don't send repeated messages to personal accounts. Most of what you want to find out is on one of the seven official Nolans websites. This website welcomes and encourages the Nolans community. If you were a member of the official fan club between the years of 1980 and 2005 please apply to join the Official Original Nolans Fan Club Facebook group. Several original members have already joined. The site has admin to oversee content. It is a closed group so no one can see the posts on there. There are exclusive videos of never seen, since their airing date, TV appearances, live shows and concerts. Because the site is live we can also make last minute announcements for any news or unscheduled TV appearances. On the Facebook group we are without a doubt the best place for up to date Nolans news.
SEND DENISE A MESSAGE - FIELDS MARKED * ARE MANDETORY