ARCHIVE
ARCHIVED NEWS WILL APPEAR HERE
DOWN AT THE OLD HIPPODROME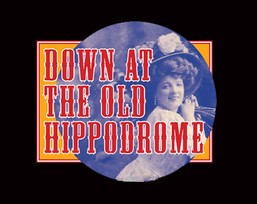 DENISE WILL TOP THE BILL WITH ROY HOOD IN LONDON AT
THE HIPPODROME CASINO THEATRE
Leicester Square London
in
"DOWN AT THE OLD HIPPODROME"
Thursday 1ST May 8PM Tickets £10, £15, £20


The Hippodrome is proud to host the first of many fund raising events for the GOLR. To celebrate the first event they have got together the finest performers from the world of 'Old Time Music Hall'. Its a true celebration of the colourful theatrical past of The Hippodrome.
So get your knees up and come and sing along with The Grand Order of Lady Ratlings and some very special guest performers as they celebrate 'Old Time Music Hall'.
Some of the special guests include: Denise Nolan, Roy Hudd, Jan Hunt, Bella Emberg, Sue Douglas, Bryan Burdon, Andrew Van Buren and Allyson, Joane Hall, Victoria Yellop, Steve Rawlings, Paul Rhodes, Linda Watts, Kaplan Kaye, Ken Joy, Melody Kaye, Babs Bruce, Helen Jeckels, Taryn Kaye and Debbie Flitcroft.


In aid of the GOLR Cup of Kindness Charity. Charity No 1101033



Further information about Roy can be found at his official website.
http://www.royhudd.com

NEWSPAPER / INTERNET NEWS STATEMENT FROM THE WEBMASTER
At the Denise Nolan website we have always tried to keep the site updated and correct. In the Daily Mail this week Denise was reported to have written on her site a piece detailing events in 1995. Denise never wrote the biography section on this site about the Nolans. She wrote her own autobiography on this site under the banner Denise. The Nolans biography was written by the site's webmaster. It is there as a general guide for the Nolans career. It highlights the girls achievements and documents the many highs and lows of their public life. All of the information is freely available anywhere on the web. There are no exclusives and It does not give opinions. The site is updated regularly and pieces are added and taken away if they are seen to not look right at various times. Denise Nolan has never written her input on that section of the site. She authorised the piece only. We deplored the action of Jim Davisdon on Celebrity Big Brother. It appears that the newspaper highlighted an older Biography and selected a few lines without revealing the broader context of the full biography. The full biography supports each and every one of the Nolan Sisters at every single stage of their career. It would never seek to put Linda in a bad light nor indeed ANY Of the Nolan Sisters. The details on the page are there as a matter of fact not as a news item or a headline. It seems that the piece in the press was intended to imply that Denise had decided to put pen to paper in light of Celebrity Big Brother. Denise has never herself ever spoken about the incident. It happened almost 20 years ago and would only be on her website as part of a whole story of the Nolans and NOT a couple of lines written totally out of context.

LINDA NOLAN IN THE CELEBRITY BIG BROTHER HOUSE
Denise is backing her Sister Linda to win Celebrity Big Brother 2014! In the run up to the show Family and closest friends, had to keep quiet about her entering the house. As the show progresses and housemates are given the chance to nominate each other, we at denisenolan.co.uk will be providing numbers to help keep Linda in the show. Denise said "I don't normally watch the show, but I did when Coleen was in the house and I was completely hooked. I know that Linda will do well in there. She is strong and very likeable. I am sure she will connect well with the public and other housemates. I can only dread to think what my phone bill be after the show finishes." Keep coming back to the site for comment from Denise. Visit the show's website by clicking here

ENTERING THE HOUSE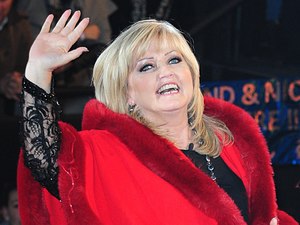 NOVEMBER SHOW IN TUMBRIDGE WELLS CONFIRMED
*** THE GOOD OLD DAYS OF MUSIC HALL & VARIETY - A XMAS
CELEBRATION - on Tuesday 19th Nov,at 2pm,at the Tunbridge
Wells Assembly Hall theatre,tel 01892 530613
www.assemblyhalltheatre.co.uk


A wonderfull new show for all ages,taking you back to the great days of Variety entertainment,with our very special Guest singing star & recording Artist Denise Nolan. Backed by a full supporting company incl, Singers,Speciality acts, Chairman - TV's All Star Family Fortunes Funny Man - Neil Hurst, Live band,Uke speciality act - Mark Walsh from BBC Radio 2's "Friday Night Is Music Night."
This is an early Xmas treat show not to be missed, brought to you by the Award Winning Mark Andrews Productions. Why not bring along a group party booking? and join in with all the fun !!

Box Office 01892530613 Visit the company website here

DENISE TO STAR IN WORTHING CONCERT LINE UP
The Charity Gala "Shine Bright Like a Diamond" at the Pavilion Theatre Worthing on Sunday the 20th October 2013 in support of St Barnabas House which is a local charity based in Worthing.

Although it is early in terms of casting we have secured Denise Nolan of The Nolan Sister,s Rising star of the blockbuster film Les Misérables Isabelle Allen, Olympic Ice Skating Champion Robin Cousins, Soap legend June Brown from EastEnders, 'Rocky Horror' legend and worldwide cult figure! Patricia Quinn, Comedy Impressionist Philip Green (Britain's Got Talent), Coronation Street & Dancing On Ice Star Danny Young, actor, singer & presenter Darren Day, actress Kacey Barnfield, TV and film icon Fenella Fielding, TV actress Gwyneth Powell, Sarah Jayne Buckley from Hollyoaks, actor Roman Kemp, the fabulous Ceri Dupree (International Female Impersonator) Jamie Pugh (Britain's Got Talent) from platinum selling group & X Factor finalists "G4" - Mike Christie, the incredible voice of Rickie Arthur as Michael Bublé, Jeff Stevenson (International Comedian), Ben Wilby from feature films Nativity & Nativity 2, West End singing star Leo Andrew, Jaydon Vijn (Matilda - the musical), bright new talent Scott Waugh, The West End Gospel Choir, The Folly Mixtures - 'London's electrifying burlesque troupe', Brighton Gay Men's Chorus, The Hertfordshire Showband, Flamenco Echoes, The Ace Academy of Irish Dance, The Circus Project, The Theatre Workshop, Students from Redroofs Theatre School and many more to be announced.


Guest of honour will be the legendary actor and star of Oliver! Ron Moody.

Denise Joins The Grand Order Of Lady Ratlings
We are thrilled to announce that Denise will be joining the Grand Order of Ratlings in the near future. The Order, the female arm of the Grand Order Of Rats is a charitable organisation that has been in existence for more than a hundred years. The charity aims to assist members of the theatrical profession, or their dependents, who are in need. The Order has a Queen rat and Princesses. Other members are known as Ratlings. Denise was invited to join by her long standing friend Efie Star, who many Nolan fans will remember starred alongside Denise in her first Panto in Hull in 1980. Other notable Ratlings include Barbara Windsor, Sheila Hancock, Anita Dobson and Vicki Michelle. One of the initiation rules is that the would be Ratling performs a charitable show. Last month Denise appeared at the Entertainment Artists Benevolent Fund's rest home Brinsworth House. We are sure that Denise will lend her support in every way possible to support the Order. For more info on the EABF click here and to visit the Grand Order Of Lady Ratlings visit their site here Both sites open up in new windows

Denise with Queen Ratling Jenny Maynard Tom and Efie Star
Denise celebrates with Queen Ratling
BERNIE - AN UPDATE & PRINTING ERROR CORRECTION
I would also like to thank, again, those many people who have expressed their thoughts and very best wishes for our wonderful amazing sister, Bernie. She is still very much with us.
Can I also thank the many of you who say, the one good thing in all of this sadness, , is, it brought us back together again! Unfortunately, this is a Newspaper printing error. Anne and I have been friends with Mo and Bernie for about almost three years, now, after writing all four girls a letter, saying, for the sake of the children and our wonderful extended family, we should make up. Bernie and Mo also agreed it was the adult thing to do and we are very glad to have spent a lot of time with Bernie since her first cancer went into remission. I love ALL my family and would be there for any of them if they needed me and have proved that in the past, (the row nearly drove me to a breakdown. Without Tom, Anne and family. and my lovely Aunty Teresa, plus, some very lovely cousins, I wouldn't have got through it) and never a minute goes by, when I'm not thinking of my sister, Bern and her amazing husband Steve and beloved daughter, Erin. Keep them in your thoughts. Thanks again for your amazingly kind words. Love to all, Denise. xxx

GRAHAM WALKER (THE GRUMBLEWEEDS)
Our deepest sympathies go to the family, and the many friends, especially Robin Colvill, of lovely GRAHAM WALKER , of Grumbleweeds fame. He was one of the nicest and funniest men, I've ever had the pleasure of knowing!!! I remember a karaoke night at my home and Graham was persuaded to attempt to sing YMCA. Halfway through his rendition, the lyrics disappeared and Graham had us literally on the floor with his own interpretation of the words. We'll never forget that night, OR HIM. R.I.P. you will be missed

Statement Concerning Bernie & Cancer
While, obviously we have known, as family, about Bernie's relapse, for some time, we have been moved by the messages of support she has received . It helps to know so many lovely people care. I always knew she was strong, and, as I said, whilst what happened damaged our relationship, the love never died and I am extremely glad we were friendly again before her bad news. As I said, she has always been incredibly strong,and if anyone can beat this, or at least keep this at bay for many years, it's Bernie. She doesn't want to talk about it, and will be mad at anyone showing pity. She wants to get on with her life, and we're helping her do just that. I am sure that if you would care to donate to Cancer Research on her behalf, it would be the best way of showing support. (Link on charity name). My Aunty is also fighting Skin Cancer at this time and I have a releative in my Partner's Family who is fighting pancreatic cancer who is the same age as Bernie) Cancer in any form is a scourge on humanity, and the sooner it becomes no worse than the common cold, the better. Let's hope it's in Bernie's lifetime. I have been asked repeatedly about the family fued, and I reiterate that we are over the hurt and moving on with our lives are now talking with Mo and Bern. Anne and I sent a letter to all four girls more than a year ago. (Believe me, it wasn't easy) We felt the mature thing to do was to start talking again. We will always love them, you can't switch that off. It nearly destroyed us! We also love our nieces and nephews, and we are very close to our cousins. We felt they were all piggy in the middle when it came to family occasions, they didn't know who to invite, who to leave out. That was the main reason for the letter, not hypocricy, but unselfishness! The two more mature members of the four, Mo and Bernie, were happy to start talking again, and consequently, while I think we all know, it will take a long time, if ever, for us to get back to the closeness and loyalty we had, at least now, those we love are not caught in the crossfire. Coleen and Linda chose not to reply to the letter and that is entirely up to them.

BROXBOURNE PANTO LAUNCH
The actors in Snow White and the Seven Dwarfs gathered together for the first time at the Hoddesdon venue yesterday, where they also donned the costumes of their characters. Denise, who previously appeared in the Civic's previous production of Snow White in 2007, will once again feature as the Wicked Queen. She said: "I find it very difficult to be mean and I hate frightening the kids, but I've probably had the best reviews for this role."I've played Snow White in 15 pantos and then I decided I was more like her mother."

LATEST NEWS - 2nd September 2012
Dates are in for Denise's panto.
After quite a wait we can confirm that the dates are as shown to the right Pictures of the cast are below.
L-R Denise Nolan - John Wilding - Lee Ross - Michael Otton -
Kieth 'appy' Hopkins - Victoria Scott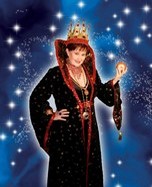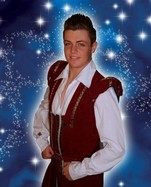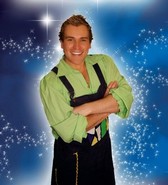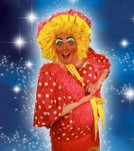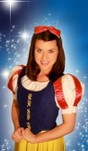 .


August 1st 2012
DENISE IS BACK TO BROXBOURNE FOR PANTO 2012/13


We can confirm Denise will be in Broxbourne this year - dates to follow. You can see from today's picture. That Denise will star as the evil Queen in Snow White. Lee Waddingham from Paul Holman Associates is pictured with Denise during the costume fitting. Denise will be working with X Factor star John Wilding and BBC3's Prankser Ross Lee. Denise is a massive X Factor fan and is thrilled to be working with Joh. She said that he has "An AMAZING voice and is so handsome." Denise is also a huge fan of Panto with this show being her 28th. Denise is also delighted to be working with Paul Holamn Associates. This is her 8th Panto with them. She says "Paul and Lee treat everyone as individuals they look after you throughout the entire run. It's good knowing that there is a friendly voice in the office should I need to call them. They are always such lovely pantos too, with gorgeous costumes. I love Christmas and what is more Seasonal than Panto!"


Who's this with Lee Waddingham?