ANNE CURRENTLY FILMING IN EUROPEFOR REALITY SERIESIN THE MOOD FOR CRUSINGMUSICAL ABOUT ANNE'S LIFE IN PRODUCTION
Anne is the eldest of the Nolan Sisters. Born on 12th November 1950 in Dublin. She has been singing most of her life. She worked with her parents in the Singing Nolans and was the driving force behind the family decision to move to London and work as the Nolan Sisters. She was considered as the 'boss' of the act in it's early days. As one of the Nolan Sisters she enjoyed phenomenal success. She toured Europe with Frank Sinatra and America with Engelbert Humperdinck as well as countless other tours of the UK and overseas with show business giants and as part of the headline act herself with the Nolans. Anne has also appeared in two Royal Variety Performances. The walls of Anne's home feature her many gold, silver and platinum discs featuring her name. The Nolans success in Japan was incredible. The records that they made and broke still stand. Including the biggest selling British girl band. They have sold almost 13 million units there and at one point had sold more records there than the Beatles. After the success of 'I'm In The Mood For Dancing' and 'Don't Make Waves' Anne left the act briefly to have her first child, Amy. Although she initially wanted to retire from show business, she missed being part of the act and returned, almost two years after her departure. Her return brought much success for her including more trips to Japan where the Nolans' success continued to flourish. They signed a six album deal with Panasonic that would see them release more than a dozen CDs including six brand new albums and six compilations. In the UK the act continued to tour and record as well as appear on many TV shows. Anne had a second daughter, Alex in 1987. The Nolans have many Summer Season shows to their credit too including headlining at Cleethorpes and being part of the bill for the Grand Theatre Blackpool's centenery show. That perticular show was the longest in their history lasting from early May until November. The show played to packed houses, twice a night and was attended by Her Majesty The Queen. Since then The Nolans line up changed. Anne and Maureen continued after Coleen and then Bernie left to retire and try a solo career respectively. Shortly after the duo were joined by Anne's eldest daughter Amy and friend Julia who completed the line up. As well as their own act they have appeared Worldwide as part of the Reelin' and Rockin' tour with acts such as Gerry & The PAcemakers, Mike D'Abo, Brian Poole and The Searchers. When the Nolans finally disbanded in 2005 Anne had been a professional entertainer for 45 years. As well as her singing achievements she has acted in over 20 professional Pantomimes playing Snow White, Robin Hood, Cinderella and more recently as the Wicked Queen. She has also appeared in one or two films with both speaking and none speaking roles. Anne even found time to appear in a one off episode of Channel 4's top rated soap 'Brookside'. Anne shunned the limelight for a while accepting selected work that she found appealing. In particular singing with big bands. She is an avid fan of swing music and the lure of singing with such a band has drawn her back on stage. Anne released her best selling Autobiography in 2008 and appeared on several radio and TV shows to promote the book and give insight into her revelation that her Father had sexually abused her for many years throughout her childhood. In 2010 she found herself in the recording studio and the following year she released her debut solo album which had a general release in the UK and was sold Internationally too. She has released a total of four singles. the first a cover of the Leo Sayer smash hit "When I Need You" this song saw part of the Royalties being donated to a Save The Children Appeal for Bangladesh. She follwed that with a new song written by Bob Puzey the composer of 'I'm In The Mood For Dancing' the single entitled ' You've Heard The Wrong Story' recieved considerable airplay and heavy promotion. In 2016 she released a Christmas single 'Christmas Time Is Here' and in 2017 she was one half of a duet with Gary Curtis the two singers released the single 'Why'. Anne was no stranger to Gary - the two had worked together on a Christmas single with several celebrities singing a part each, a few years earlier. She also appeared in her first stage musical in the mid 2010s - She topped the bill in the comedy 'What's All The Fuss About' which was a muscial adaptation of the Shakepeare play 'Much Ado About Nothing'. Anne is a Grandmother of Vinny and Nevaeh who are Alex and her husband Steve's children and to Ryder who is Amy's son. It was revealed in 2017 that Anne had successfully screen tested for the top rated UK soap 'Coronation Street' The show could use Anne if a suitable part arises. Anne had her own battle with Cancer in 2000, a battle she subsequently won. The victory gave her impetus to raise awareness about Breast Cancer. Her Mother died from Alzheimer's Disease in 2008. Since then Anne has been a champion of the cause to find a cure. She has supported many charitable endeavours that have included memory walks, sing a longs and has even her own 'In The Mood For Caring' charity ball taking place in Blackpool in October 2017. One other cause that Anne and Denise were invited to get involved with was Niemann Pick Disease. This cruel disease is, in effect, Alzheimer's, but it differs in that it affects children. She has helped raise funds for this too. Record companies in Japan and The UK continue to release Nolans albums with a Japanese Greatest Hits being released in 2017 and a much anticipated UK Greatest Hits with remixes of some of their songs was released in 2018. With her diary looking quite busy it is clear that Anne Nolan is not quite ready to retire just yet. 2018 saw the announcement of a brand new musical "Anne's Song" the show, based on her best selling Autobiography will feature 23 brand new songs. The script has been co written by Anne herself. The songs are penned by song writer Terry Bradford who famously wrote a Nolan Sisters song 'Harry My Honolulu Lover'. The show hopes to premier later next year. In the Summer of 2018 Anne headlined in a Summer Pantomime at Bolton. An entirely new concept. The show was featured on TV and had positive reviews. The second part of her autobiography is due to be released in 2019. Anne recorded music in France in the Spring of 2019. One of the songs she completed is from the soundtrack for the new musical. It has been released online with a promotional video. In September of 2019 Anne announced that she would be topping the bill in Panto in Bolton where her Summer Panto had been such a success. It wasn't long before Quest Red TV approached four of the Nolans with a view to a new reality TV show which they have agreed to appear in. This is being filmed outside the UK (February 2020) Anne has already been asked if she would like to star in Pantomime this year and she is considering the offer. The reality show has been commpleted and should be on UK screens in Summer 2020. Anne was offered an Irish tour this year as part of a musical. Sadly due to the Corona Virus Pandemic she had to withdraw. You will be able to catch Anne with the rest of the Nolans on TV in the current series of "All Round To Mrs. Browns" The show date has not been confirmed but will be some time after March 2020. 2020 was also to be a much publicised year for the Nolans, some of it in sadness. Linda had come to terms with her cancer diagnosis and explained that she was living with cancer and not dying from it. As the country went into the Covid lockdown the Sisters heard that a BBC record label were releasing a three disc compilation box set that would feature songs from their UK albums from 1978-1983. For the first time all six sisters would appear on the front cover of a general album release. As the sisters basked in the good news they were rocked when Anne told them that she had found a lump on her breast, twenty years after battling and beating cancer before - Anne was stunned to find that her cancer had returned. The cancer was stage three and agressive. The news was not good. Doctors told her that the cancer was a new type that they were not familiar with. Medics decided to attack the growth with everything available. Whilst doctors worked out a treatment plan for Anne, Linda heard following one of her regular scans that her cancer had spread to her liver. She was told that the cancer was small and that it could be treated. She too would undergo chemotherapy. Anne commenced the first of her six chemotherapy sessions at the same time as she was treated with the anti cancer drug Herceptin. Linda would follow Anne three weeks later. Staff at the Blackpool Victoria Hospital arranged for the two sisters to be treated simultaneously which came as a great comfort as the Covid restrictions meant that they would not be allowed to have other people with them in the hospital. At least they had each other. Anne's treatment was brutal and she was admitted to hospital three times with a high temperature. One time for eleven days. Anne was crippled with chronic anxiety partly because she couldn't spend time with her daughers or Grand children. As well as the anxiety Anne suffered from every side effect that could present itself. After her second treatment she lost her hair. Linda opted for a cold cap in an effort to retain her hair. Sadly the staff were unable to locate one in her side and she lost her hair also. For Linda this was a devastating loss. Her own demons brought on a bout of depression for which she reeived councelling. Linda was aware that her own cancer is not curable and fears that in time she could have to face more struggles. Her own treatment was not as aggresive and she was able to take part in press and TV interviews, unlike Anne who was far too weak. The success of the TV show 'The Nolans Go Cruising' was a blessing and a curse. The TV company were naturally anxious as the show was marketed as a feel good show. To have such negative news prior to its launch might prove counter productive. The girls agreed and decided to not speak publically about their recent diagnosis. However, as their treatment was being carried out in a public hospital and thier hair loss was evident it was doubtful that the secret would remain indefinately. Fortunately the public respected their privacy and the news didn't break before Anne and Linda told their story. The high profile interview was aimed at raising awareness about breast cancer. Anne and Linda displayed great courage and humour in telling their story. They refused to wear wigs that they had purchased becuase they wanted the public to be aware. The Nolan Sisters have all spoken out about the disease. By doing so it might help more women to check themselves and seek treatment.
With a new smash hit album and the follow up to 'The Nolans Go Crusing" being showin in December - the future is looking bright for Anne.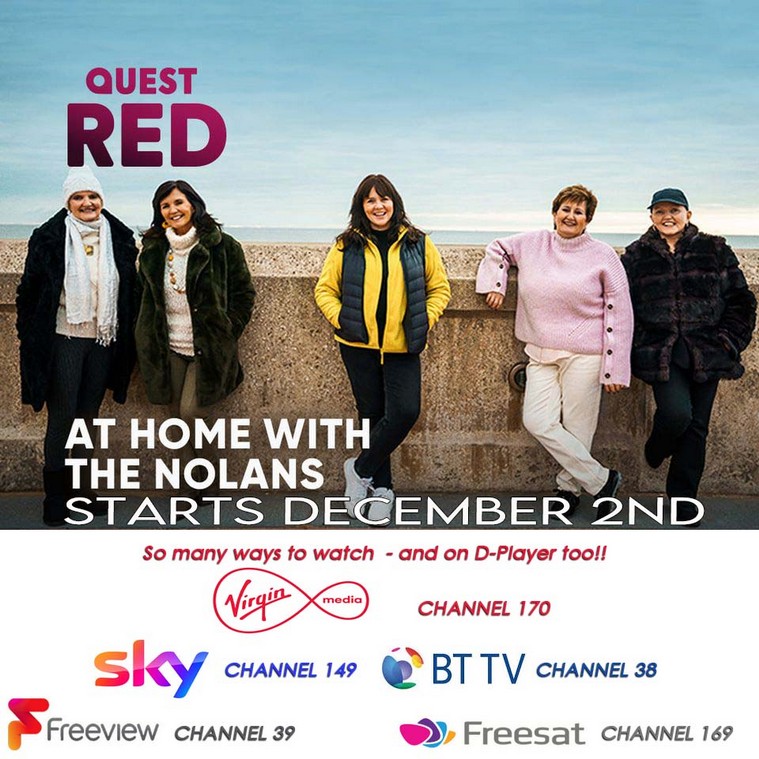 NEW NOLANS RELEASE - OCTOBER 23rd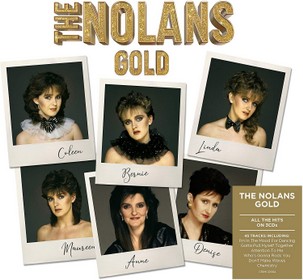 ANNE'S CANCER RETURNS
On August 3rd The Sun carried a story about Anne's cancer returning. You can read the exclusive interview by clicking here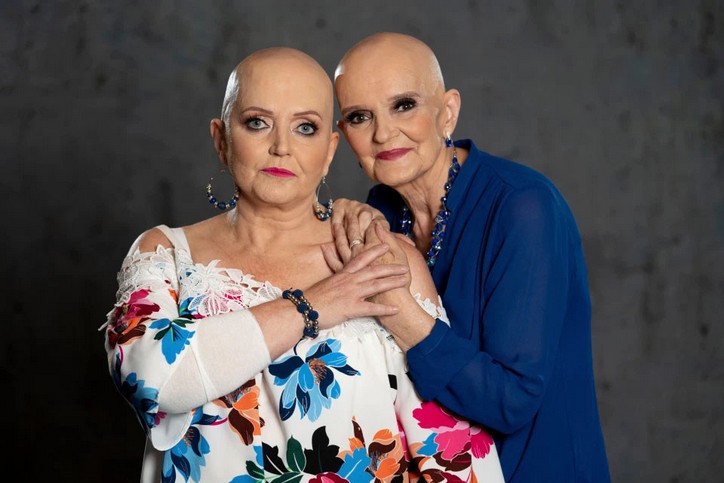 THE NOLANS GO CRUSING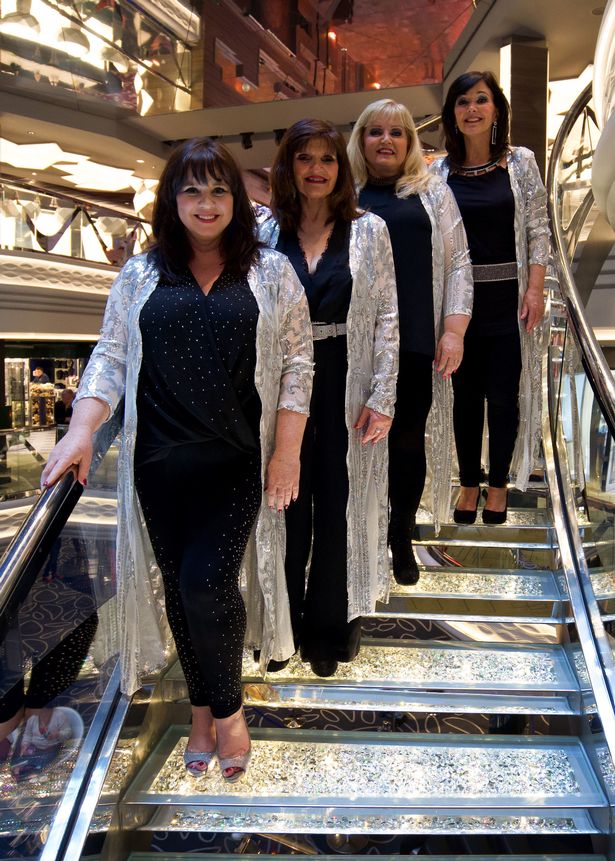 The Nolans: Go Crusing has been a smash hit for Quest Red TV. With the show receiving some of the highest ratings the channel has ever had. The show follows the Nolan sisters Coleen, Linda, Maureen and Anne as they go on their first shared trip
and first singing reunion in decades.
The sisters will embark on two cruises around the Mediterranean onboard the MSC Grandiosa and across the eight-episode series they will prepare to perform their hit single I'm In The Mood For Dancing on their final night on the ship in front of their fellow passengers.
The ladies bond over visits to beautiful cities and towns, enjoy the luxury treatment on board one of the biggest Cruise ships in the world, while preparing for a grand finale reunion show on the ship.
The series will explore themes of loss, finding love in middle age and the strength of female friendships.
They will also address issues such as Linda's fight with incurable breast cancer, low self-esteem, and what single life in middle age means for them.
The Nolans: In The Mood For Cruising is the sisters' first TV show and singing reunion together in decades.
Ahead of the show, Coleen said: "The four of us are so excited to go on this trip; there are things that we all want to tick off our bucket lists, and this is definitely one of them!
"We want to give Linda the trip and performance of a lifetime!"
Linda added: "This trip is going to be a riot and I cannot wait.
Also we get to perform together again, and with Anne, and that will be very special."
The news comes after
Coleen Nolan
admitted her "libido is dead" after making the candid confession that she hasn't had sex for years, in an exclusive interview with Mirror Online.
The singer and Loose Women star, 54, divorced second husband Ray Fensome in 2018, saying the "emotional and physical connection" had gone from their relationship.
Coleen hasn't ruled out finding love once more, but says she'll never get married again.
FORTHCOMING ANNE NOLAN EVENTS