MAUREEN TO STAR IN PANTOMIME AT NEWCASTLE2019 SEES MAUREEN REJOIN MENOPAUSE THE MUSICAL

Maureen Nolan was born in Inchicore, Dublin on 14th June 1954. She has been a professional entertainer since she was eight years old. She has the distinction of being the Sister who stayed with the act the longest. Having been with the Nolans every year of their career. She was with the act when it started as the Nolan Sisters in 1974 until they disbanded in 2005. Four years later she once again starred with them on their reunion tour in 2009. As a solo artist Maureen has enjoyed agreat success. She has worked consistently in ajor roles. In 2005 she successfully auditioned for the part of Mrs. Johnstone in Willy Russell's 'Blood Brothers'. She stayed with that show for several years, recieving plaudits from virtually everywhere. She stayed with Blood Brothers for almost a decade. She did dip in abd out of the show to tour with other successful productions. Firstly she toured with Mike Holoway with his Stardust show. She had starred in Panto with Mike and the two enjoyed the tour. Maureen then toured the UK playing Sadie in the comedy musical 'Girl's Behind', Jill in 'Mum's The Word', as Vi in 'Footloose' and Sarah in the hit stage play 'The Naked Truth' in which she had to pole dance! Maureen has also appeared in and 'The Eva Cassidy Story- Over the Rainbow' which she featured in 2011. Maureen reprised ger role in 'Mum's The Word' in 2008 playing opposite Sister Bernie. She was married to Richie Hoyle in 2010. The couple had been together more than 20 years and had a Son, Danny. As is common with many couples who marry late i nto their relationship their marriage ended in 2017. The two remain firm friends. Danny has three beautiful Daughters, Ava, Sienna and Roma. Maureen loves to spend time with her Grand Children. Known as "Nanny" she is a natural Grand Parent. Her warmth and compassion glows around her and has made her a natural choice for casting agents. She landed the role of Vi Moore in the national tour of 'Footloose' in 2016. Once that show took a break, she was quickly snapped up for the national tour of the comedy musical 'Menopause - The Musical' in 2015. She returned to 'Footloose' for a second run in 2017. She will appear at Blackpool's Opera House in December 2017 in 'Peter Pan - A Musical Adventure' before rejoining 'Menopause - The Musical' for a second time in Spring 2018. With her diary looking full for 2018 it is almost certain that you will be able to see her live. Maureen underwent surgery for a facelift in 2018, using the same surgeon as her sister, Linda. She is thrilled with the result. Christmas time will see Maureen appearing in Panto at Newcastle before she rejoins the 2019 UK tour of Menopause the Musical.
PANTOMIME 2018 - NEWCASTLE
IT'S THE MOST MAGICAL PANTOMIME OF THEM ALL…
Starring…
Singing Legend – MAUREEN NOLAN as 'Fairy Godmother'
Britain's Got Talent Winner – JAMIE LAMBERT from Collabro as 'Prince Charming'
X-Factor Finalist – LOLA SAUNDERS as 'Cinderella'
The Hilarious – CHARLIE RICHMOND as 'Buttons'
Mike from CBBC's Tracy Beaker and The Dumping Ground – CONNOR BYRNE as 'Baron Hardup'
Back by popular demand – LEWIS DENNY as 'Dandini'
Come and join in the festive fun with the lovable Buttons, the handsome Prince Charming, the wicked Ugly Sisters, the magical Fairy Godmother and of course, the beautiful Cinderella and make it a Christmas to remember for the whole family in 2018.
Watch with amazement as Cinderella's pumpkin and white mice are transformed into a beautiful coach and horses in this true rags to riches story, but will Cinderella remember to leave the ball before midnight?
From the same team behind The Wizard of Oz and Snow White and the Seven Dwarfs, Tyne Theatre & Opera House and Enchanted Entertainment bring the world's best known and most loved pantomime to life.
Don't be late for the ball!… It's never too early to book for panto 2018

Ticket prices
Stalls & Grand Circle: Adults £23, Concessions (under 16s and over 60s) £21
Upper Circle: Adults £17, Concessions £17
(Please note that children 18 months or over will require a ticket – children class as a concession)
Family ticket: £83 (stalls & grand circle only, not available Christmas Eve. A family ticket is for 2 adults, 2 children or 1 adult, 3 children.)
Boxes: £138
Schools: £10 (buy 10 get 2 free)
Youth Groups: £13 (buy 10 get 1 free, except on Christmas Eve)
Groups 10+ buy 10 get 1 free
Group booking hotline: 0191 2649447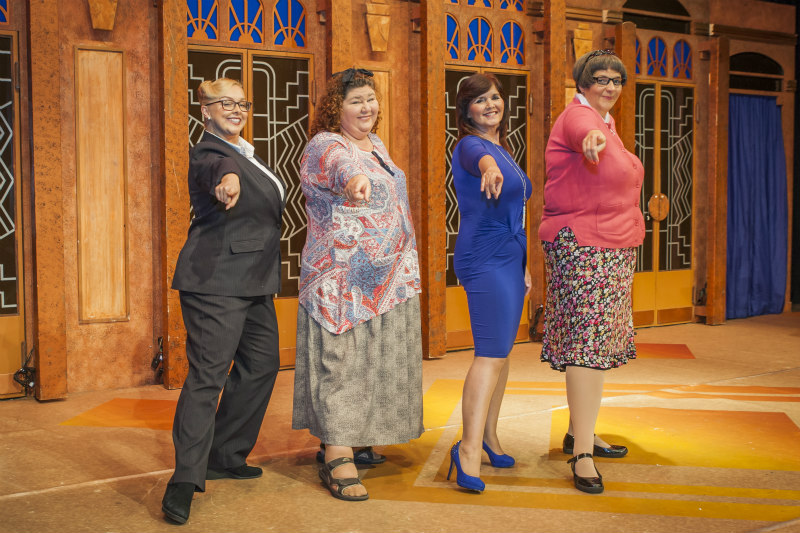 The first stage of the 2019 tour kicks off in Scotland! New cast members have been taken on the the show. Dates are listed below. We cannot be held responsible for the content of external sites. Dates are correct at the time of going to press. We are not in control over appearances. It is not our responsibility should any artist not be available to perform on any show. We suggest you check at the time of booking and/or before travelling to ensure that the line up is as advertised.
TOUR DATE IMAGES CAN BE ENLARGED