REALITY FEATURING MAUREEN TO BEGIN FILMING SOON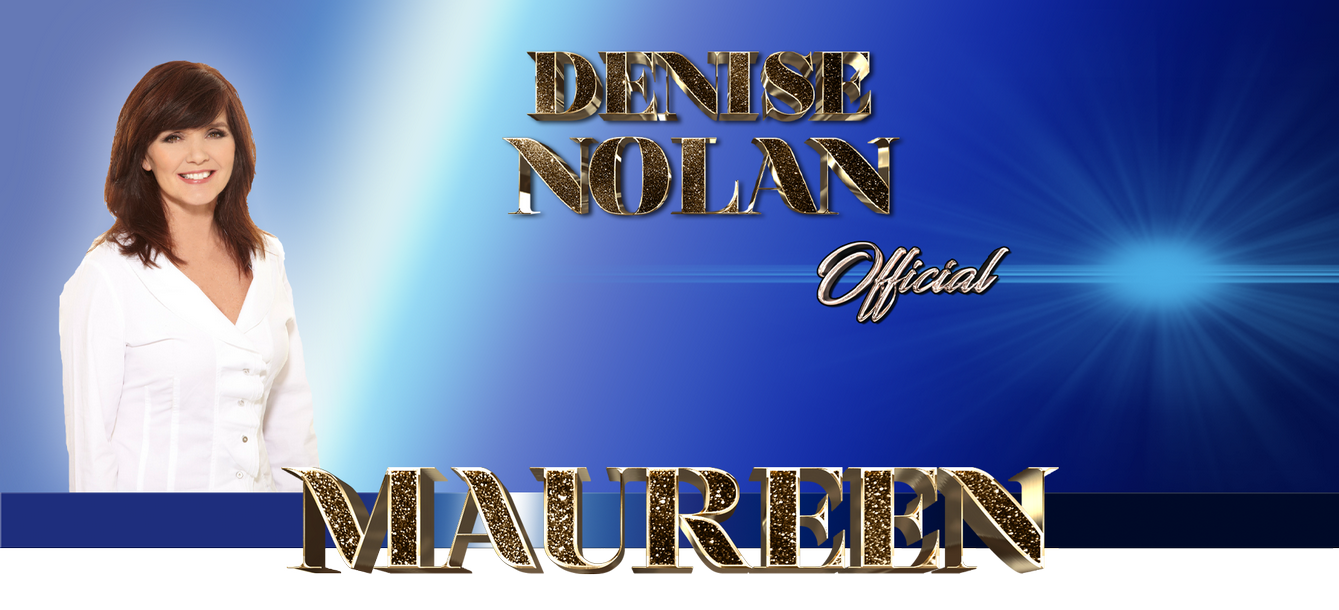 Maureen Nolan was born in Inchicore, Dublin on 14th June 1954. She has been a professional entertainer since she was eight years old. She has the distinction of being the Sister who stayed with the act the longest. Having been with the Nolans every year of their career. She was with the act when it started as the Nolan Sisters in 1974 until they disbanded in 2005. Four years later she once again starred with them on their reunion tour in 2009. As a solo artist Maureen has enjoyed great success. She has worked consistently in major roles. In 2005 she successfully auditioned for the part of Mrs. Johnstone in Willy Russell's 'Blood Brothers'. She stayed with that show for several years, recieving plaudits from virtually everywhere. Upon leaving Blood Brothers her first role was in the touring production 'Stardust' with Mike Holoway. She had previously starred in Panto with Mike and the two enjoyed the tour. Maureen then toured the UK playing Sadie in the comedy musical 'Girl's Behind', Jill in 'Mum's The Word', and Sarah in the hit stage play 'The Naked Truth' in which she had to pole dance!
She also reprised ger role in 'Mum's The Word' in playing opposite her Sister, Bernie.
In 2011 Maureen appeared in 'The Eva Cassidy Story - Over the Rainbow'.
She was married to Richie Hoyle in 2010. The couple had been together more than 20 years and had a Son, Danny. As is common with many couples who marry late into their relationship their marriage ended in 2017. The two remain firm friends. Danny has three beautiful Daughters, Ava, Sienna and Roma. Maureen loves to spend time with her Grand Children. Known as "Nanny" she is a natural Grand Parent. Both on and off stage her warmth and compassion is very evident. That has made her a natural choice for casting agents. She landed the role of Vi Moore in the national tour of 'Footloose' alongside Gareth Gates in 2016. Once that show took a break, she was quickly snapped up for the national tour of the comedy musical 'Menopause - The Musical' in 2015. She returned to 'Footloose' for a second run in 2017. She appeared at Blackpool's Opera House in December 2017 in 'Peter Pan - A Musical Adventure' before rejoining 'Menopause - The Musical' for a second time in Spring 2018. Maureen underwent surgery for a facelift in 2018, using the same surgeon as her sister, Linda. She is thrilled with the result. Christmas time saw Maureen appearing in Panto at Newcastle before quickly rejoining the 2019 UK and Ireland tour of Menopause the Musical. The 2019 pantomime will see Maureen starring alongside her Nephew, Shane at Middleton near Manchester in Cinderella at the Middleton Arena. In June of 2019 Maureen changed her management and is now represented by Guy Howe at WGM Management in Manchester.
Tel:
0161 850 1095
Email
hello@wgmtalent.co.uk
Plans are already underway for a major TV reality show for 2020 and Maureen is taking part in several workshops. In Easter 2020 Maureen will star in an Easter Pantomime in St.Helens.
EASTER PANTOMIME 2020 - ST. HELENS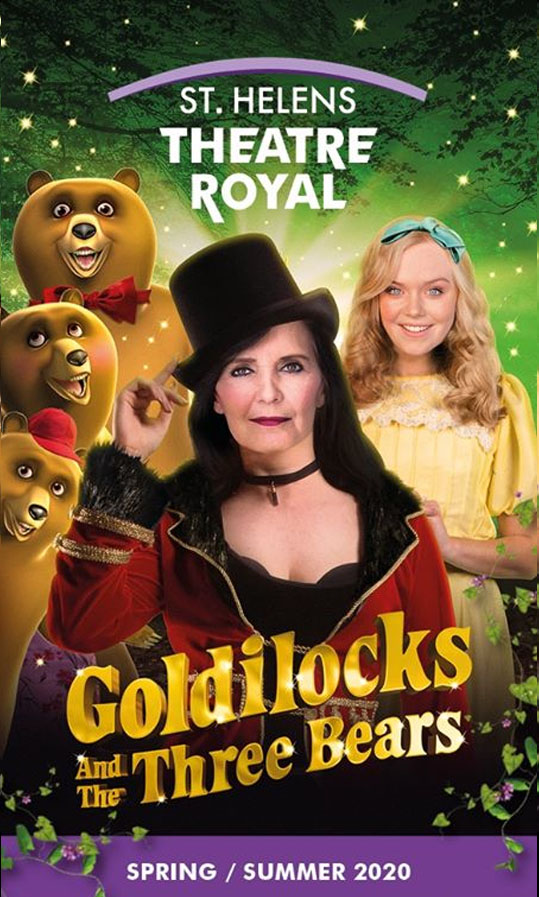 Goldilocks and the Three Bears
St Helens Theatre Royal, Wed 8 – Sun 19 April 2020
The circus comes to town this Easter in
Regal Entertainments'
magical panto production of
Goldilocks and the Three Bears
.
It promises to be
just right
with its mix of unbelievable circus tricks, madcap comedy capers, and a smash-hit selection of chart hits to sing and dance along to.
Join
Goldilocks
this Easter, who, with the help of the
Three Bears
tries to save her Big Top from a rival circus owner!
Get ready for a whole lot of family fun - it promises to be panto GOLD!
So…Roll up! Roll up! And get your tickets to this circus spectacular. Maureen is topping bill for this fabulous show - book online!